Tea Party Food for the Perfect Afternoon Affair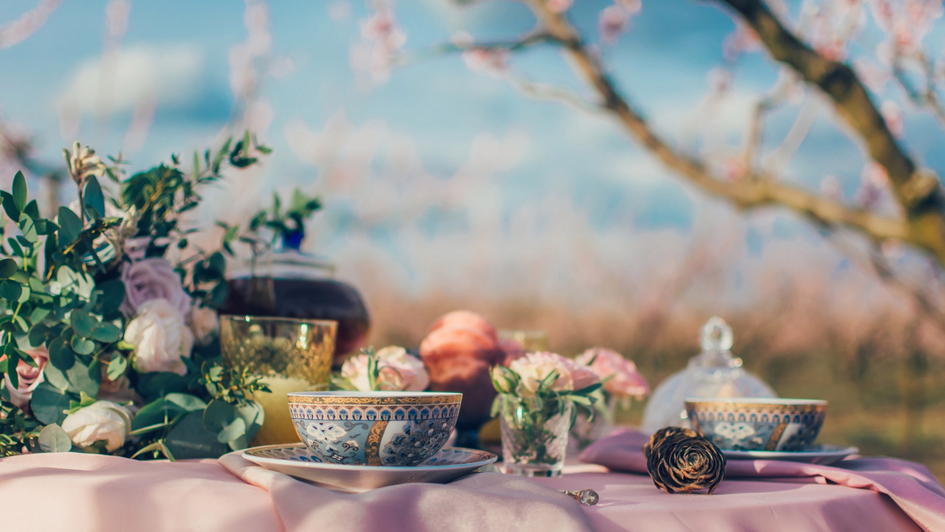 Spring is officially in the air, which means it's the perfect season to celebrate the season of rebirth! If you're looking to wow your friends with a fabulous afternoon get-together, consider hosting an old-fashioned tea party, with a modern flair. Read on for everything you need to know about delicious tea party food and hosting your first, or your most fun, tea party yet.
Variety Is the Spice of Tea Life
No two teas are the same, and no two people are the same. Make sure you have something that will appeal to everyone. Stock up on a variety of flavors and strengths. Consider offering your guests the following choices:
Regional tea from your local area, or favorite travel spot

Caffeine-free herbal options

Caffeinated black tea

Healing teas such as Oolong

Teas with nutty, fruity, or minty undertones

Spicy, bold tea options
Scrumptious Tea Party Food
No tea party is complete without delicious food. But what exactly is appropriate tea party food? To start, you can't go wrong with tiny sandwiches. Whether you choose to layer organic cucumbers with cream cheese or whip up a flavorful egg salad topped with watercress, you can't go wrong with traditional tea party food. However, it's smart to be mindful of common food allergies, like gluten or lactose intolerance, so be sure you also offer gluten-free or non-dairy options. To be sure you've got something for everyone, you can always serve your tiny sandwiches in cucumber or lettuce wraps! 
While traditional items are always on-trend, for an utterly unique tea party, consider serving desserts that are made with tea!
Lavender Early Grey Shortbread
No traditional tea party is complete without shortbread. But, consider infusing just a tablespoon of Lavender Earl Grey tea into your shortbread to transform an otherwise basic tea party food into a positively regal snack. 
Tea-Infused Cream Puffs
Tea-infused cream puffs are always a decadent crowd-pleaser as the tea adds a complex yet utterly luxurious flavor. We recommend using Lavender Grey tea or Rose Chai for a fragrant, creamy delight. 
Tea-Infused Cheesecake 
Alternately, consider trying your hand at a  tea-infused cheesecake. Using tea-infused cookie crumbs for the crust, then Lavender Grey tea for the cake and caramel topping, your guests will demand your recipe for this smooth, cool, creamy cake. To dress up the presentation, consider surrounding the base of the cake with a variety of spring's blooming flowers, such as daisies, daffodils, lilies, tulips, anemones, or allium. 
Thoughtful Tea Party Favors
As your spring tea party comes to a close, consider gifting all attendees with a favor that will keep the lovely memory fresh in their minds. Teaware such as mesh tea balls, tea storage bags, bamboo teacups, tea filters, or even some of your favorite loose-leaf tea are perfectly thoughtful tea party favors.
Shop for Organic Teas from All Over the World 
Oregon Tea Traders offers the most exquisite, premium-quality organic teas from sustainable farmers across the globe. Whether you're looking to support a local grower or to try a new variety from across the Pacific, you'll find it at Oregon Tea Traders.
Shop our teas
today.