Make 2023 the Year of Tea! One special tea each month.
Loose Leaf Tea From Oregon Tea Traders

Local Artisanal Teas You Will Love
American Grown Loose Leaf Teas Now In Stock!
Loose Leaf Tea For a Better Today

Sustainably Sourced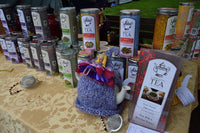 LOOSE LEAF TEA FROM EUGENE OREGON Oregon Tea Traders Vision
We believe in loose leaf tea as a way of life. At Oregon Tea Traders we are committed to providing you with high quality products and artisanal blends. We strive to promote health, prosperity, and healing through drinking loose leaf tea. Fueled by a passion for a more sustainable and just world we strive to create "Tea for a better day" through our organic loose leaf teas. 
Read More Below
Loose Leaf Tea Collection
Loose Leaf Tea For A Better Day
Oregon Tea Traders recognizes that most of the loose leaf tea available today comes from a handful of countries across the world. They may not always be labeled with the origins, but China, India, and Kenya produce most of the available tea in the US today. Despite this, tea is an adaptable crop that is suited for a wide range of climates and grows in most countries across the world. We want to support small farms in unique growing regions (such as the USA!) and open the eyes of tea drinkers to a much larger world of tea. That is why we offer products from 8 different countries with more on the way! 
Oregon Tea Traders is certified Organic by Oregon Tilth. Most of our loose leaf tea is organic, and those varietals that are not are mostly produced by small farms. We try to support local farms as much as we can by sourcing herbs from them instead of importing them from around the world whenever possible. We are also working on growing tea here in Oregon because really, we believe in supporting our economy and our neighbors.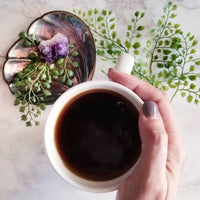 What Is So Special About Loose Leaf Tea?
If you have whole-leaf specialty loose leaf tea, especially one that was processed in small batches (either with mechanical help or fully by hand like ours!), the tea is more likely to have been processed with care to retain its full flavor potential, producing a more nuanced and layered cup. 
Read More About The Benefits of Loose Leaf Tea
Testimonials
Another great Eugene-based company is Oregon Tea Traders. Shoppers got to taste the difference that comes from these incredible loose leaf teas made from high quality tea leaves that unfurl when brewed.

NW Local Forager