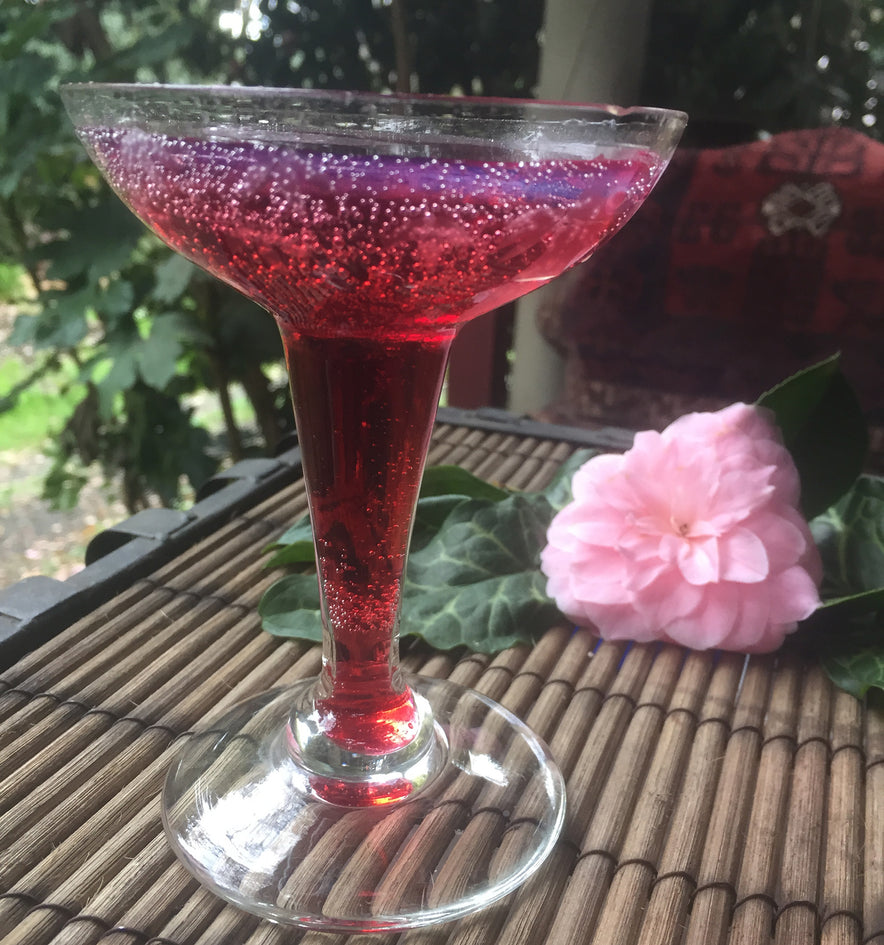 Raspberry Crush makes a wonderful iced tea, but I was in the mood for bubbles!
This recipe has a simple ingredient list and can be made in a short amount of time. 
Pour water over tea in a heat-proof container and let cool to room temperature. Strain out the leaves, and in a pan or microwave-safe container, heat the tea and sugar until the crystals are dissolved. This brilliantly colored and flavorful syrup will keep for several weeks in the refrigerator to enjoy all summer long. Combine the syrup with your favorite sparkling water or use it with a
Soda Stream
. 
My Grandfather collected champagne glasses with hollow stems and made me Shirley Temples in them on special occasions, so now that those glasses are mine, I enjoy using them just to watch the colors swirl through the glass. 
As always, food should be fun! You could even continue the mocktail concept and add a spike of fresh berries or a wedge of lime. And yes, it's also quite tasty on ice cream!!